CENOVUS ICE ARENA
VENUE:
The Cenovus Arena is located in Medicine Hat, Alberta. In addition to their very busy hockey schedule, they host numerous short track speed skating competitions.
PARAMETERS:
The ice surface measured 85' x 200'. The existing lighting consisted of T5 high bays, each with 6 lamps. These lamps delivered varying light outputs over time, resulting in a very poor overall lighting effect.
SOLUTION:
Lumingen Technologies installed their SLD-HB-0240 lights. They are IP67 and of very durable construction. Utilising their wide variety of available beam angles, our engineers are able to design the perfect lighting solution for any venue.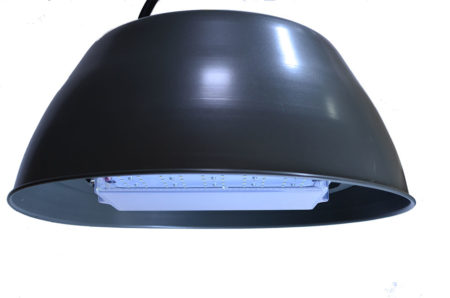 RESULT:
Since even, shadow free lighting was very important to the facility managers Lumingen utilized a 131-degree beam angle. In addition to the many years of trouble free operation, this facility will realize substantial savings in both energy usage and maintenance.