KEEYASK HYDRO-ELECTRIC DAM MANITOBA, CANADA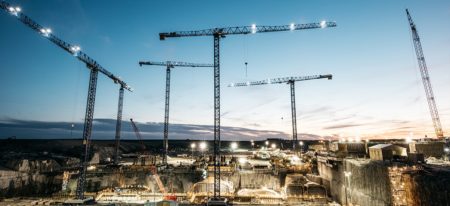 VENUE:
The Keeyask Dam is located in Northern Manitoba. It is designed to provide a significant portion of the energy requirements for this Canadian province.
PARAMETERS:
A very large construction site had to be illuminated in order to provide safe and effective working conditions. The light fixtures had to be mounted at a height of 200' on the towers and boom arms of construction cranes.
SOLUTION:
Lumingen Technologies installed 58 of their SLD-HM-0560 fixtures. These luminaires feature very durable, high quality construction and are rated IP67. This particular application called for a 10 degree beam angle. These luminaires are very rugged and extremely reliable. Their minimum 162,000 hours of L70 performance guarantee many years of trouble free performance.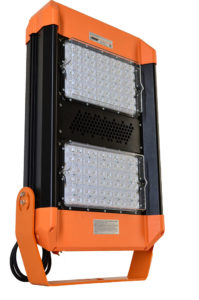 RESULT:
The Lumingen fixtures performed even better than the project managers had anticipated. The clients were exceptionally pleased with the results. The high quality of illumination throughout the work area provided for a much more efficient, safer working environment.