Nitehawk Year-Round Adventure Park in Alberta reached out to Lumingen Technologies in regards to a lighting upgrade on their ski slope. Due to the unique specifications of this project, with its many peaks and valleys, a simple lighting replacement/retrofit was not an option.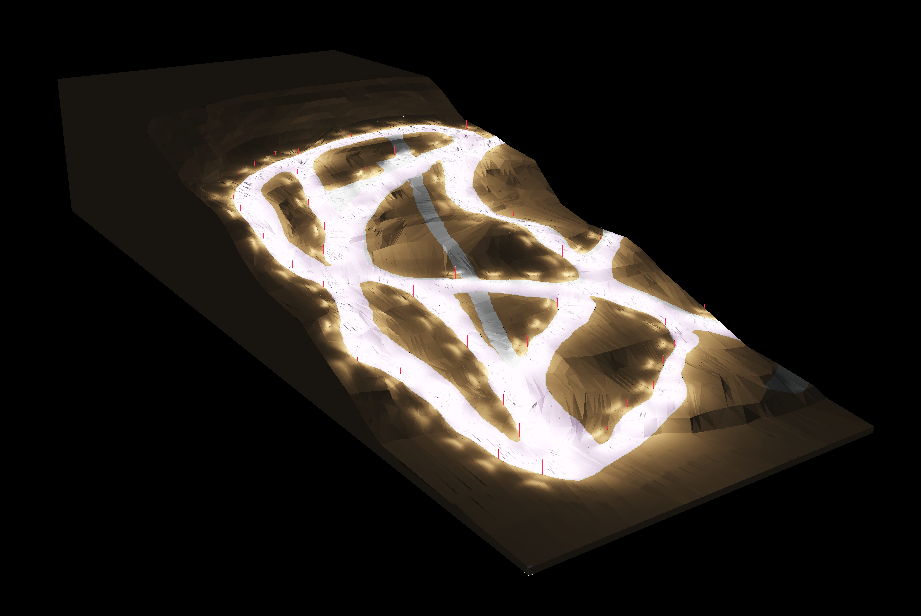 Our engineering team mapped out the hill side, with its multiple runs, to create a custom lighting solution which would meet all project lighting requirements in terms of output, lighting uniformity, and shadow/glare minimization. Due to the varying terrain and elevations, we worked closely with the electricians in regards to the specific mounting angle of each fixture.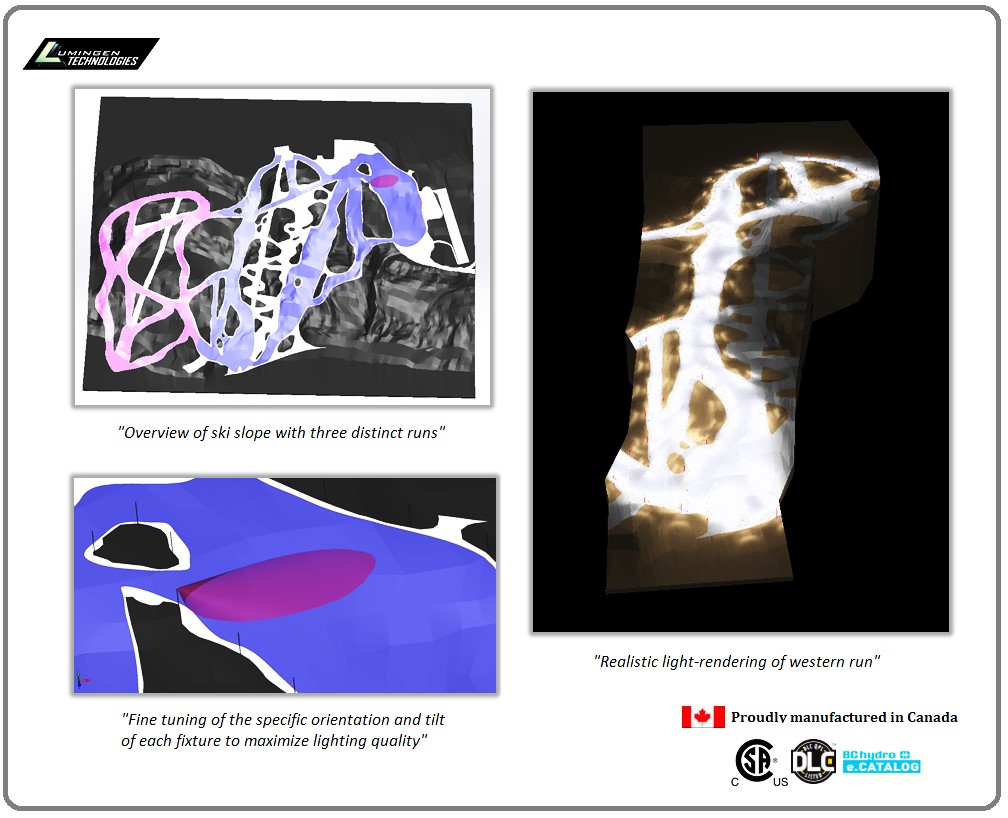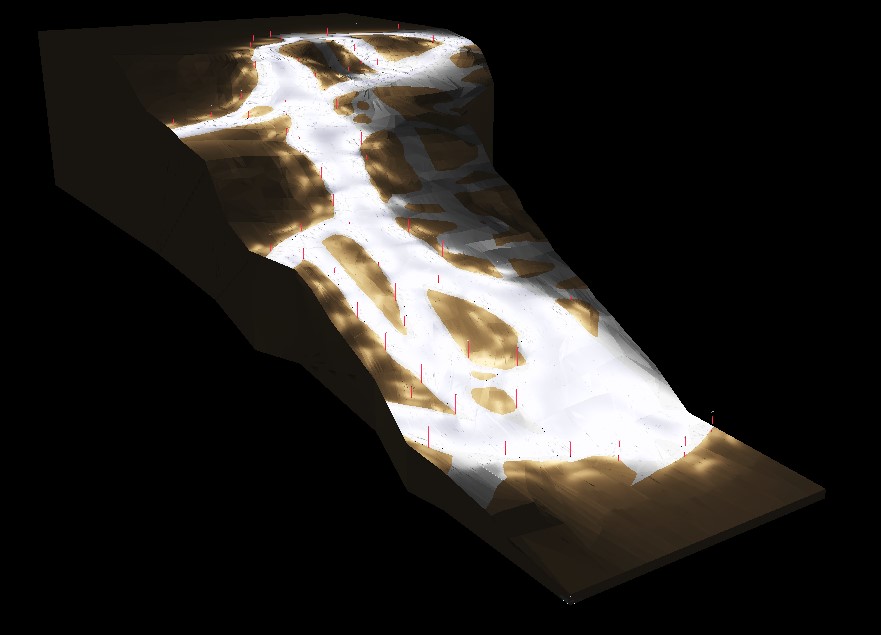 Out of the various vendors involved, Lumingen's SLD-PK Area Light was ultimately decided on because of the incredible value offered in both the fixtures and in our engineering services.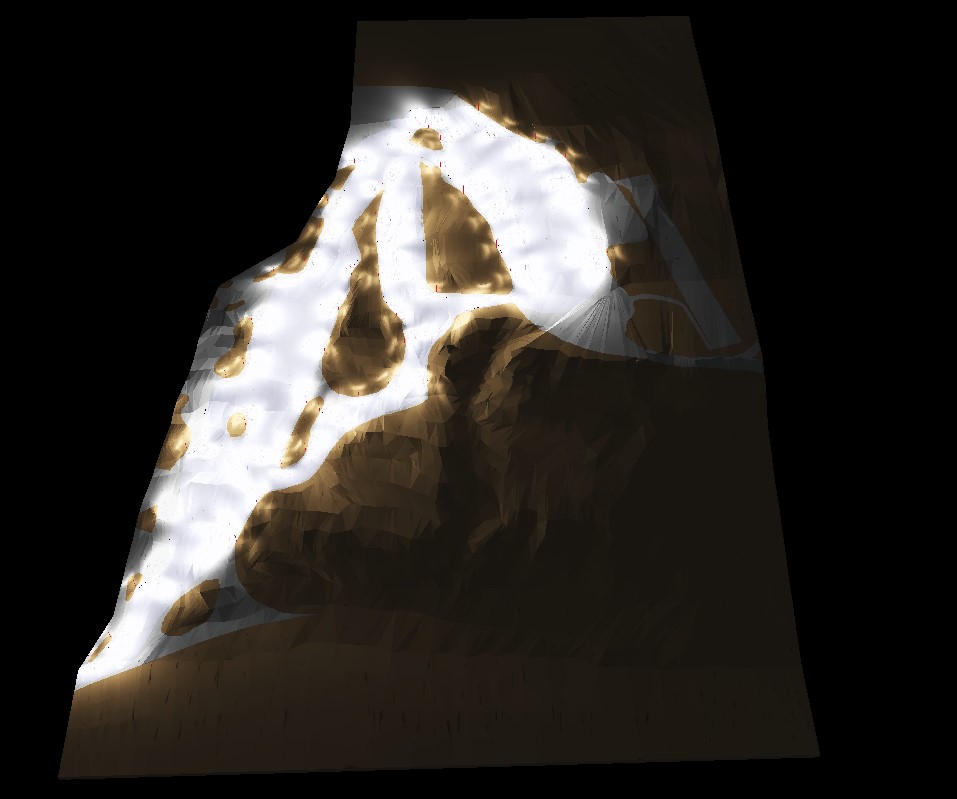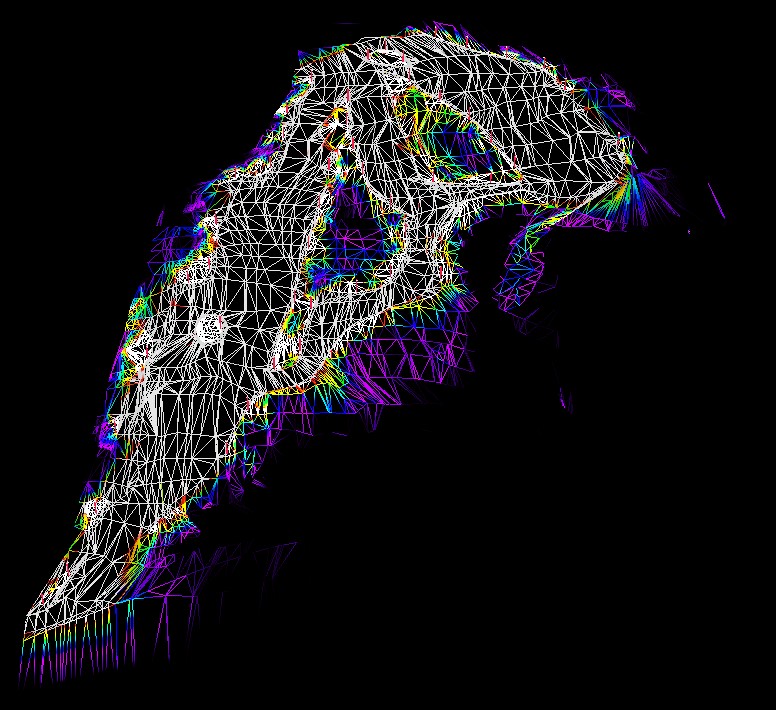 Lumingen's SLD-PK luminaire utilizes Cree's ceramic LED chips, MW drivers, and a non-recycled extruded aluminum heat sink to ensure that the performance and reliability of the fixture meets our strict requirements.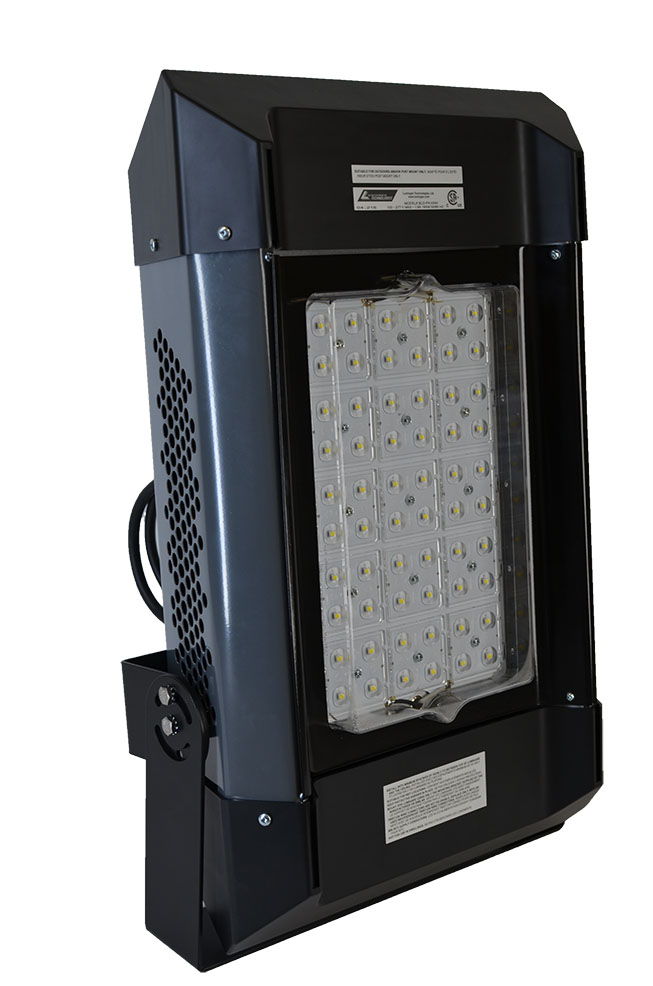 Lumingen's SLD-PK area lighting fixture.