Venue:
Oldcastle Building Envelope (OBE) – is one of the largest construction materials supplier in North America, and we are very proud to have the opportunity to work with them at their 130,000+ sq ft facility in Aldergrove. Our SLD-HB-F200 compact high-bay fixtures are designed to accommodate all high bay lighting applications and are also eligible for rebate incentives.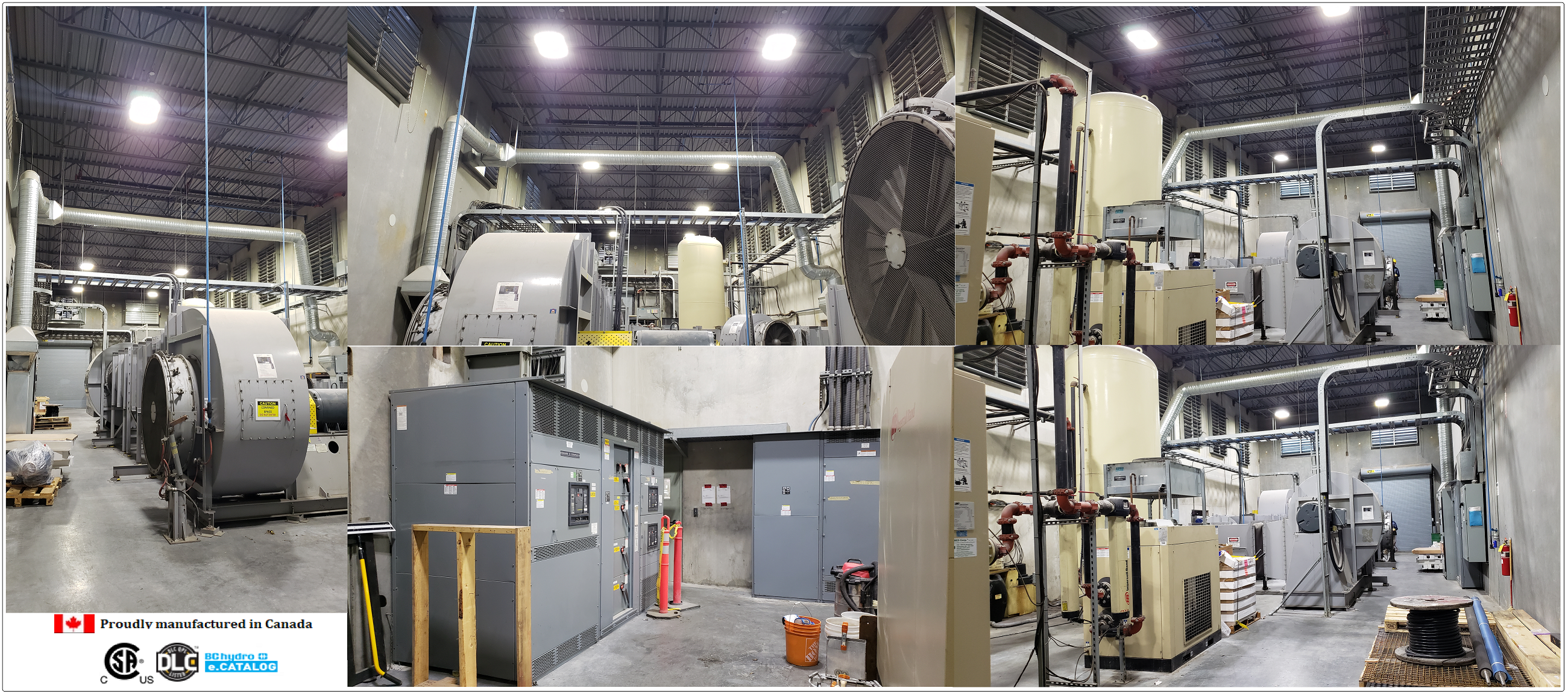 Parameters:
Due to the size of the facility, the client was looking for a LED lighting solution to replace the existing fluorescent high-bay fixtures. Energy savings and rebate incentives eligibility were some of the key factors taken into consideration. Above all, because of the near 24/7 operation, Lumingen's fixtures were chosen because of their extremely high reliability; a result of our unique design philosophy.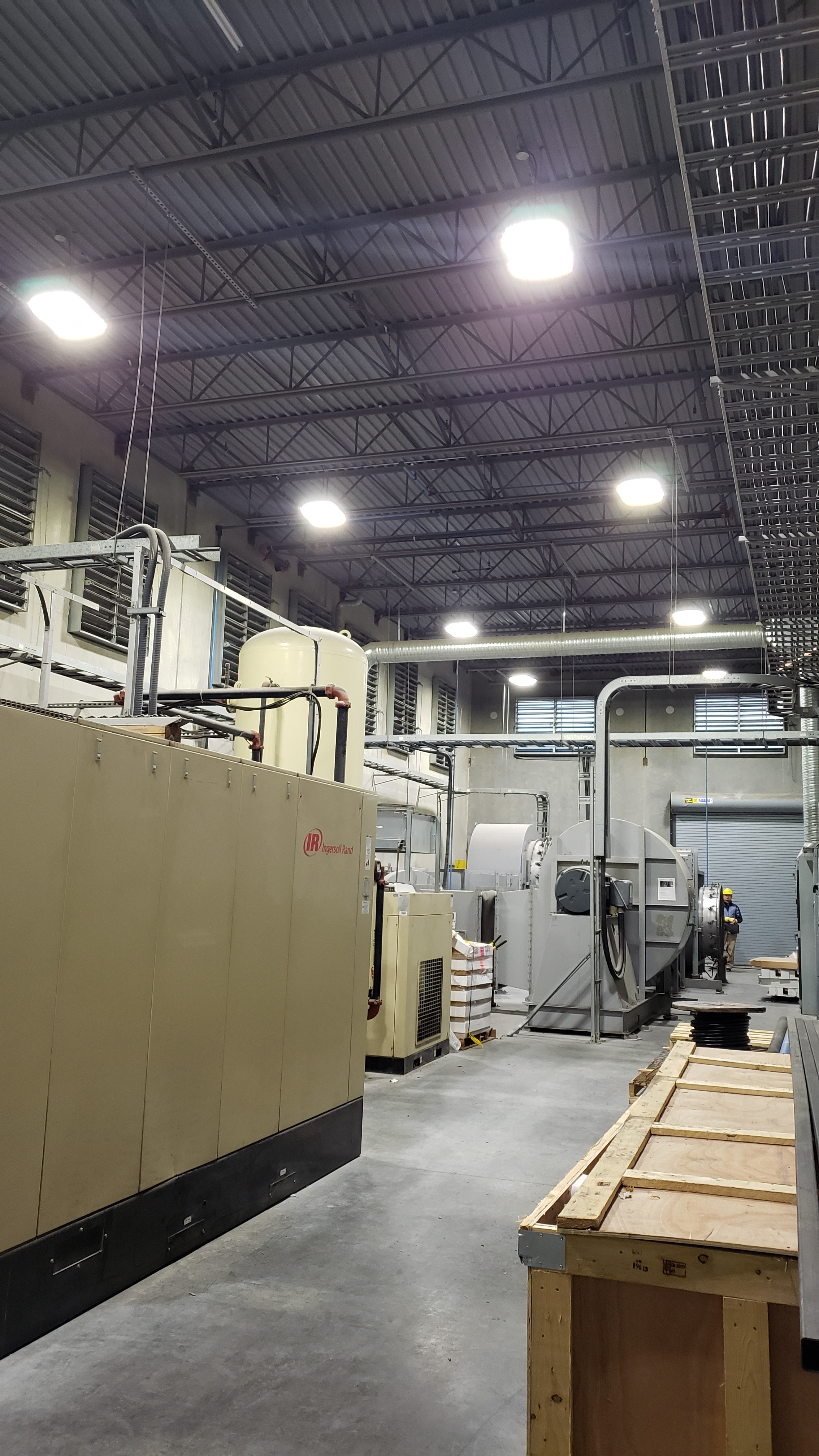 Solution:
Our very own design, focused on performance and reliability, this fixture features quad aluminum extrusion heat sinks; an unique and major design feature in the high-bay lighting market. Ceramic LED chips, MW drivers, and top ventilation add to the reliability of these fixtures. These fixtures can also be configured with various optical lens, glare reduction, and mounting options.