PORT OF TACOMA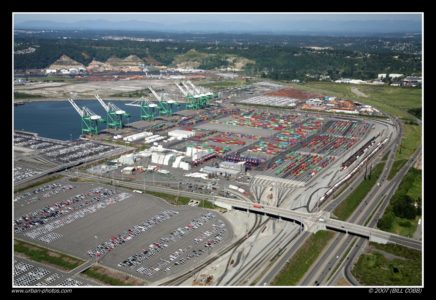 VENUE:
Concrete Technologies operates a large port manufacturing facility located in the Port of Tacoma.
PARAMETERS:
The existing 1500 watt MH lights, mounted on 80' poles, needed replacement. Concrete Technologies wanted to upgrade to a newer, more efficient technology.
Solution:
Lumingen replaced the 46 existing fixtures on a one for one basis, with their SLD-HM-0560. Although they draw only 560 watts, these luminaires will replace 1500 watt MH and improve work plane illumination.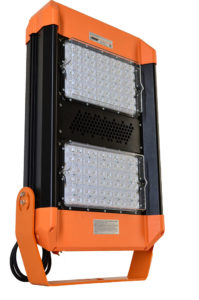 Results: Concrete Technologies is very pleased with their improved light levels and are experiencing substantial energy savings from their retrofit. Additionally the new luminaires provide not only brighter, but more even, shadow free lighting throughout their facility.